Does your current headshot reflect your expertise, experience and worth?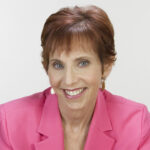 "I create fresh, inviting and standout images for business professionals who struggle with their on-camera presence. By using additional coaching skills, I help you relax and look your best – that's how you get the results you've always wanted, but could never get before."
How much business could you be losing without the right professional image?
Work with a trained coach who can capture your brand and turn it into a powerful visual image.
Build more trust and credibility by showing your staff as a unified group.
Download Your FREE Guide Here:

How I Work:
I take the time to learn what you want your image to say about you before the photo session starts. Working with a WIFI setup, clients can see themselves as we shoot, make adjustments as necessary and approve their photos before the session ends. I guarantee you'll be happy with the results!

Here's what you'll get for the money:
A different experience on-camera: one you'll actually enjoy, with expert tips to put you at ease and get the kind of results you always wanted but couldn't get before
A distinctive look that says something about you; one that builds trust and credibility and brands you as someone of influence in your industry
A standout photo that says "you're worth it" – one you'll be proud to use.
Sign Up for FREE EXPERT TIPS Here: